Our history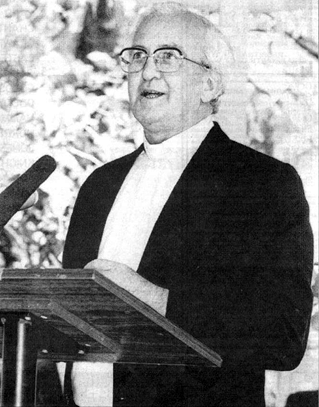 The Brisbane Catholic Historical Society had its origin in a dream of Brisbane Archdiocesan Historian and author, Fr. Tom Boland. He became the Society's first President.
Fr. Boland dreamt of forming a group of Queenslanders who would research, recover, record and restore the distinctive history of the Catholic Church in Queensland to ordinary men and women in our contemporary society. The beginning of the Brisbane Catholic Historical Society took place in 1988: Australia's Bicentennial Year.
The first Secretary-Treasurer was the noted educationalist Br. Gerry Hodda, CFC. The first volumes of our on-going series of Proceedings were printed in Toowoomba, under the supervision of Br. Leo Ansell, CFC.
From these 'founders' the Society has evolved over the years to become what it is today. Many members, female and male, academic or simply lovers of things historical, have played their part in that development.
We who are members of the Society today seek to continue to further in the 21st century the dream of those who began our story; restoring the forgotten history of the Church in Queensland; recounting the stories of our origins; highlighting the contributions of our leaders; and remembering the ordinary lives lived throughout the length and breadth of the State by communities of men and women of Faith.
Committee members 2023
Position
Member
President:
Rev. Dr Chris Hanlon
Vice-President:
Mr Patrick O'Neill / Mr Adrian Gibb (Archdiocesan Archivists, ex officio)
Secretary:
Mr Luke Preston
Treasurer:
Vacancy
Committee Members (Alphabetical Order):
Mr Ian Bonaccorso
Mr John Browning
Ms Judith Gardiner
Vacancy